May is Blind Awareness Month at
Blindness Support Services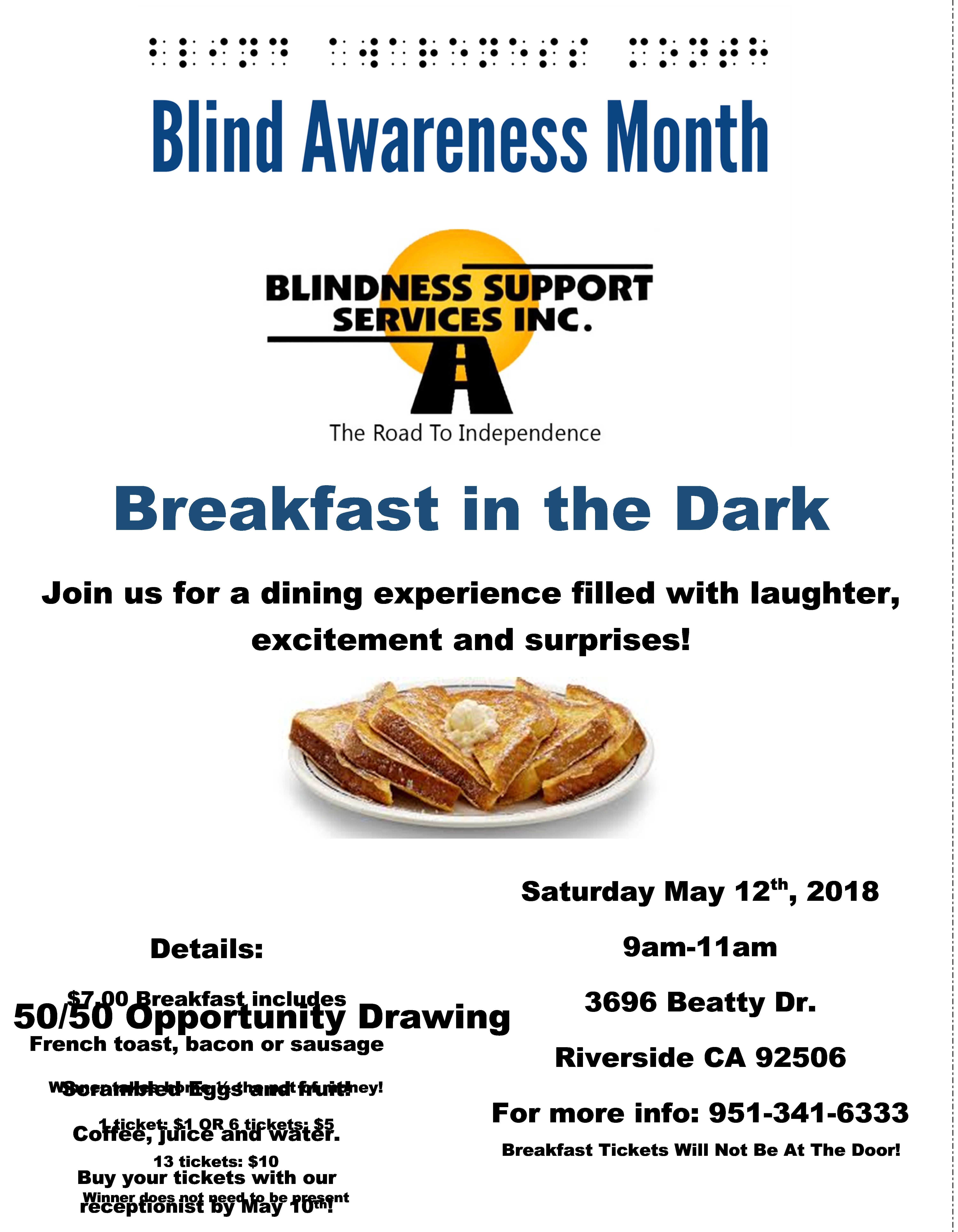 Blind Awareness Month (BAM), was started to highlight all that a Blind/Visually Impaired person is capable of accomplishing. The tools and skills developed to train those persons who come through the doors of Blindness Support Services are demonstrated to the public. Public knowledge helps the average person understand how this amazing population can thrive in our complex society. Take the time to come, learn and enjoy life from a different perspective.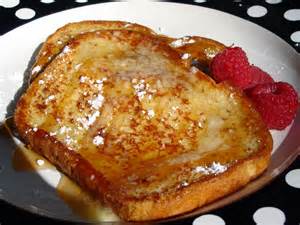 Breakfast in the Dark
Saturday May 12th from 9-11 am at Blindness Support Services
$7.00 Breakfast will include French Toast, Bacon or Sausage, Scrambled Eggs, Fruit. Coffee, Juice, and water. Buy tickets with our Receptionist.
50/50 Opportunity Drawing:
Tickets are also being offered for our 50/50 drawing to be held at the Breakfast in the Dark. Winner takes home one Half of the Amount collected. 1 Ticket for $1.00, 6 Tickets for $5.00 and 13 tickets for $10.00. For more information please call (951) 341-6333.
---
If you would like to be involved or for more information about Blind Awareness Month Activities, you can contact us at: (951) 341-9244.