Welcome to Blindness Support Services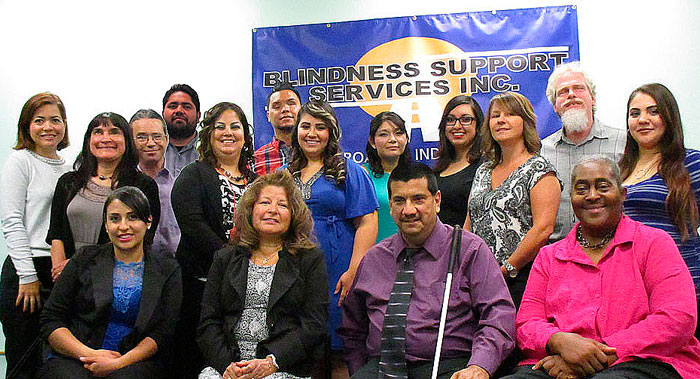 BSS staff photo 2016
| | |
| --- | --- |
| | We are dedicated to teaching those who are blind or have visual impairments to become more independent and adapt to the challenges they have. |
---
| | | |
| --- | --- | --- |
| Upcoming Events | | BSS Calendar |
---
Descriptive Movie Presentations
Thursday October 20 at BSS.
we will be presenting these descriptive movies.
Movie Times are at:
9:30 a.m. - Captain America Civil War
1:30 p.m. - Hotel Transylvania
We host descriptive movie presentations for blind and visually impaired audiences.
There is a $3.00 donation and a variety of snacks are available for purchase.
---
Peer Support Group Meeting
Friday October 21 from 10am to 12 noon at BSS.
Not feeling safe? Join us as Damsel in Defense will be presenting and demonstrating individual's self-defense tips and items. Come check out security on the go items if you need a boost of self-confidence while you are on the go.
---
REGISTRAR OF VOTERS COUNTY OF RIVERSIDE
Accessible Voting Unit Demonstration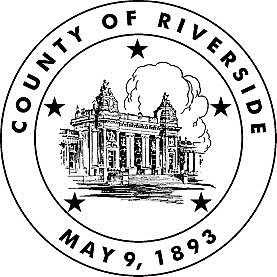 Friday October 21, 2016 Time: 1:00 p.m. at Blindness Support Services.
We will have information on the November 8, 2016 Election and there will be a Hands-on Accessible Voting Unit Demonstration.
There will also be Election Materials, Voter Registration Cards, Election Officer Applications to serve at the polls, and State Information Pamphlets.
For more information please call our main office at: (951) 341-9244.
Download the Agenda for the Accessible Voting Unit Demonstration
---
Make-It Take-It Day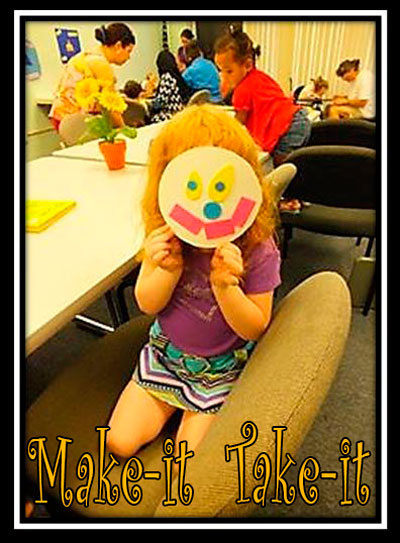 Wednesday, October 26, 2016 from 9am-12noon at Blindness Support Services located on 3696 Beatty Dr. Riverside, Ca. 92506.
Quarterly activities are held at Blindness Support Services so families can share information, learn from each other, and create inexpensive learning tools on our Make-It-Take-It Days.
You must RSVP by Oct. 21, as space is limited.
Download the Make-It Take-It Flyer
---
At Blindness Support Services we train people who are blind or visually impaired with specialized equipment and computer programs. We take in various kinds of blind people with a wide variety of needs.
Whereas some are in need of Mobility training, others need Independent Living Skills training. We also have two adjustment to blindness peer support groups that facilitate people who have lost their sight and are in need of group counseling. One group is for Spanish speakers and the other is for English speakers.
We have a Blind Children's Department where preschool age blind or visually impaired children are taught with tactile learning props and teaching tools as a precursor to reading Braille.
There is a Blind parenting class for parents who are blind and need help with child rearing practices and advice.
Our Department of Older Adults provides in-home visits for seniors and teach independent living skills to seniors who are blind or visually impaired.
There are a lot of different classes and resources here at blindness support services. Our Departments also provide training in Spanish.
Our goal is to help people who are blind achieve a higher level of independence so they can function by themselves in society.
---
Would you like to Volunteer?
If you are interested for internship or volunteering.
E-mail a filled out form below.
All volunteers will be screened.

Send form to info@blindnesssupport.com


If you would like more information,
please contact us at:
(951) 341-9244.