Welcome to Blindness Support Services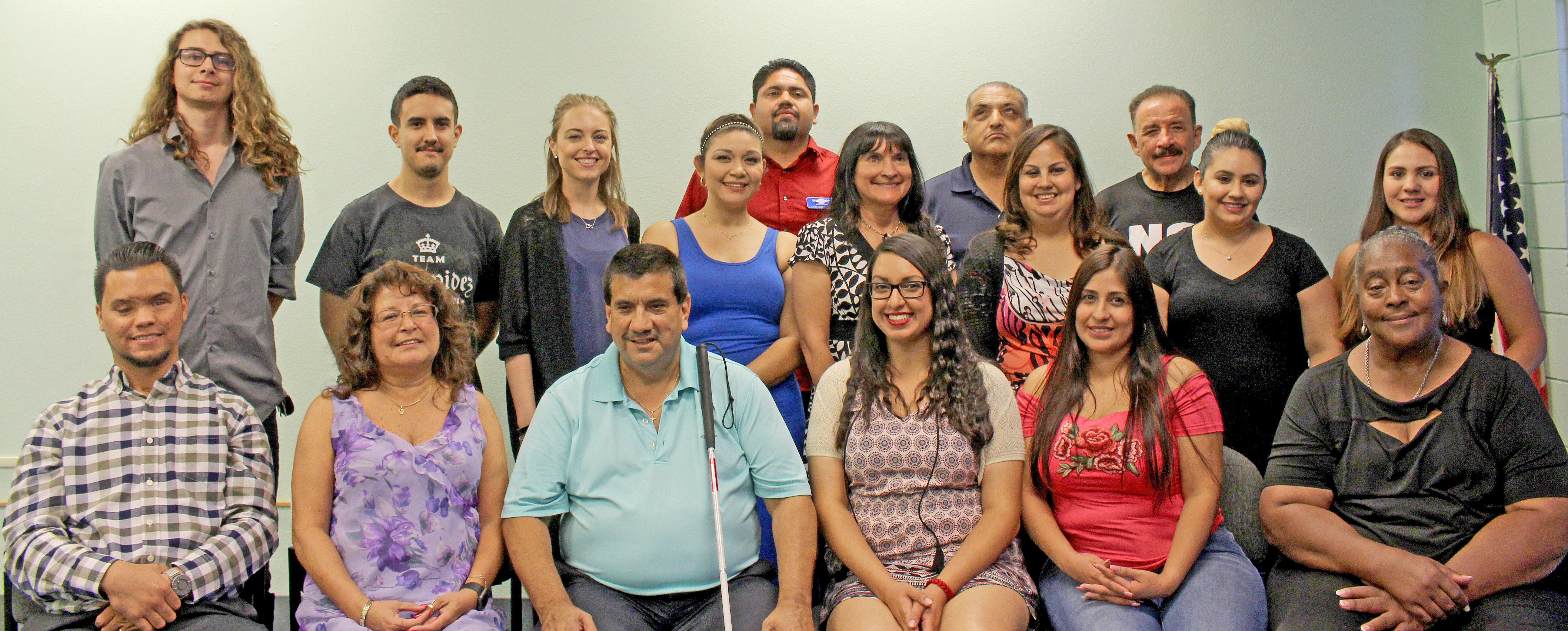 BSS staff photo
| | |
| --- | --- |
| | We at Blindness Support Services are dedicated to teaching those who are blind or have visual impairments to become more independent and adapt to the challenges they have. |
---
| | | |
| --- | --- | --- |
| Upcoming Events | | BSS Calendar |
---
Spanish Peer Support
Friday September 8 from 10am-12noon at Blindness Support Services 3696 Beatty Drive, Riverside, CA 92506
Free to the public. We have an Adjustment to Blindness Peer Support Group where you can come and discuss the issues you face as a blind person. This group is for people who speak Spanish.
---
Wellness Support Group
Friday, September 8 from 1pm-3pm at The Cypress Springs Apartments 7850 Cypress Avenue, Riverside, CA 92503
It's almost time for our second Wellness Support Group!
For this session, we will be talking about the different aspects of motivation. We will cover how to get yourself out of an unmotivated phase, and how to maintain motivation to keep on working towards a healthier lifestyle.
Please RSVP by Wednesday, September 6th by calling Lisa at (951) 341 9244.
---
Peer Support
There will be no Peer Support Group meeting this month.
Staff will be out of town when peer support is regularly scheduled.
---
Apple Devices Club
There will be no Apple Devices Club meeting this month.
Staff will be out of town when the meeting is regularly scheduled.
---
Women's Day
Friday, September 22 from 9am to 12 noon at BSS
Ladies, come join us at BSS for a Women's Day. We will have a women's peer support with two guest speakers, Dwayna Green-Wade from Mary Kay and Sandra, a student here at BSS, who will be speaking about spiritual healing.
We hope to see you there!
---
Braille Club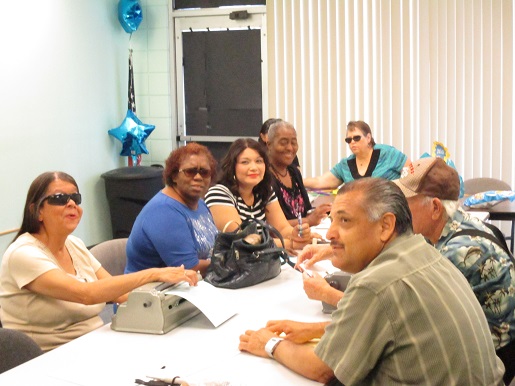 Friday, September 29 from 10am-12noon at BSS.

Come on in and be a part of this club. Members must be able to read basic alphabets to complete words independantly. We focus on maintaining and increase the fluency of your Braille reading skills.


Braille Club Rewards
Participants earn free entry to one Descriptive Video of their choice after attending ten consecutive Braille Club meetings. Invite your Braille Reading friends to come and improve their skill with monthly practice. BSS Students have priority on space available but every Braille Reader is welcome.
---
At Blindness Support Services we train people who are blind or visually impaired with specialized equipment and computer programs. We take in various kinds of blind people with a wide variety of needs.
Some are in need of Mobility training, others need Independent Living Skills training. We also have two adjustment to blindness peer support groups that facilitate people who have lost their sight and are in need of group counseling. One group is for Spanish speakers and the other is for English speakers.
We have a Blind Children's Department where preschool age blind or visually impaired children are taught with tactile learning props and teaching tools as a precursor to reading Braille.
There is a Blind parenting class for parents who are blind and need help with child rearing practices and advice.
Our Department of Older Adults provides in-home visits for seniors and teach independent living skills to seniors who are blind or visually impaired.
There are a lot of different classes and resources here at blindness support services. Our Departments also provide training in Spanish.
Our goal is to help people who are blind achieve a higher level of independence so they can function by themselves in society.
---
Would you like to Volunteer?
If you are interested for internship or volunteering.
E-mail a filled out form below.
All volunteers will be screened.

Send form to info@blindnesssupport.com


If you would like more information,
please contact us at:
(951) 341-9244.