Welcome to Blindness Support Services
| | |
| --- | --- |
| We at Blindness Support Services are dedicated to teaching those who are blind or have visual impairments to become more independent and adapt to the challenges they have. | |
---
Announcement!
Beginning September, Movie day will be on the third Wednesday of every month. The times have been changed as well, AM movie will be 11:00am-1:00 pm, PM movie 1:30pm-3:00pm
---
| | | |
| --- | --- | --- |
| Upcoming Events | | BSS Calendar |
---
Descriptive Movie Day
Wednesday, September 19 from 11am-1:30pm at Blindness Support Services
We will be presenting two descriptive movies.

Movie Times are:
11:00 a.m. - Avengers: Infinity War
1:30 p.m. - Incredibles II

Blindness Support Services will be showing descriptive movies. These versions of the move provide the opportunity for the blind and visually impaired to know what is happening at all times throughout the film as it is described in words.
---
Peer Support
Friday, September 21 from 10am-12noon at Blindness Support Services
Are you having difficulties adjusting to blindness? The Adjustment to Blindness is a peer group of Blind and Visually Impaired individuals who come together to discuss the issues about blindness and the challenges of coping with being Blind. Come to this meeting for open discussions about these issues. This group meeting is free to the public.
---
Apple Devices Club
Friday, September 21 from 1pm-3pm at Blindness Support Services
iOS 12 has useful new features and Accessibility additions to help anyone and everyone customize their iPhone and iPad interface to work with them. This month's Apple devices from 1:00PM-3:00PM We will be discussing new features on iOS 12 and new iPhone and iPad. Open discussion will follow after we discuss these items. If you cannot make it this month, we will see you for the next Apple Devices meeting.
It's free to our Blind patrons and don't forget to bring your iPad, iPod, or your iPhone. There are many innovations to aid people who are blind. There are Apps for that and we will show you how to use them.
---
Braille Club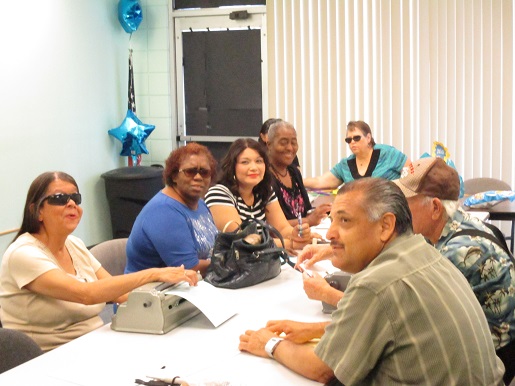 Friday, September 28 from 10am-12noon at Blindness Support Services.

Come on in and be a part of this club. Members must be able to read basic alphabets to complete words independently. We focus on maintaining and increase the fluency of your Braille reading skills.


Braille Club Rewards
Participants earn free entry to one Descriptive Video of their choice after attending ten consecutive Braille Club meetings. Invite your Braille Reading friends to come and improve their skill with monthly practice. BSS Students have priority on space available but every Braille Reader is welcome.
---
Beach day Travel Training Workshop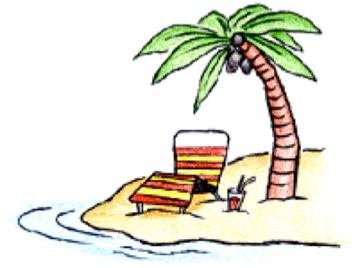 Saturday, September 29 from 9am-5:15pm at Blindness Support Services.
Travel Training will be hosting a workshop highlighting learning how to plan a trip on the Metro-Link train. Utilizing those skills the group will ride the train to San Clemente (Beach Train)
FARE: $13.00
MEETING POINT: 4066 VINE STREET RIVERSIDE, CA 92507
DESTINATION: SAN CLEMENTE

PLEASE RSVP & PAY BY: 9/21/18
---
National Blind Sports Day
Thursday, October 4 from 8:30am-12noon at Blindness Support Services
Please join us as we participate in a National effort to promote fitness for persons blind and visually impaired. All are welcome Refreshments will be provided following the walk. Please call to RSVP on or before October 1,2018 at (951)341-9244
Want to let others know? You can download the flyer Here
All National Sports Day participants will have an opportunity to win a door prize.
---
Halloween Senior Dance
Friday, October 26 from 10:00am-2:00pm at Blindness Support Services
Surprise gift for most creative costume
Enjoy light refreshments & food – Pumpkin Painting,
Informational Resource Vendors &
Music. Let's dance the day away!!!
Want to let others know? You can download the flyer in english Here and in spanish Here
---
Would you like to Volunteer?
If you are interested for internship or volunteering and are 18 years of age or older
fill out and email the form bellow.
All volunteers will be screened.