Technology Department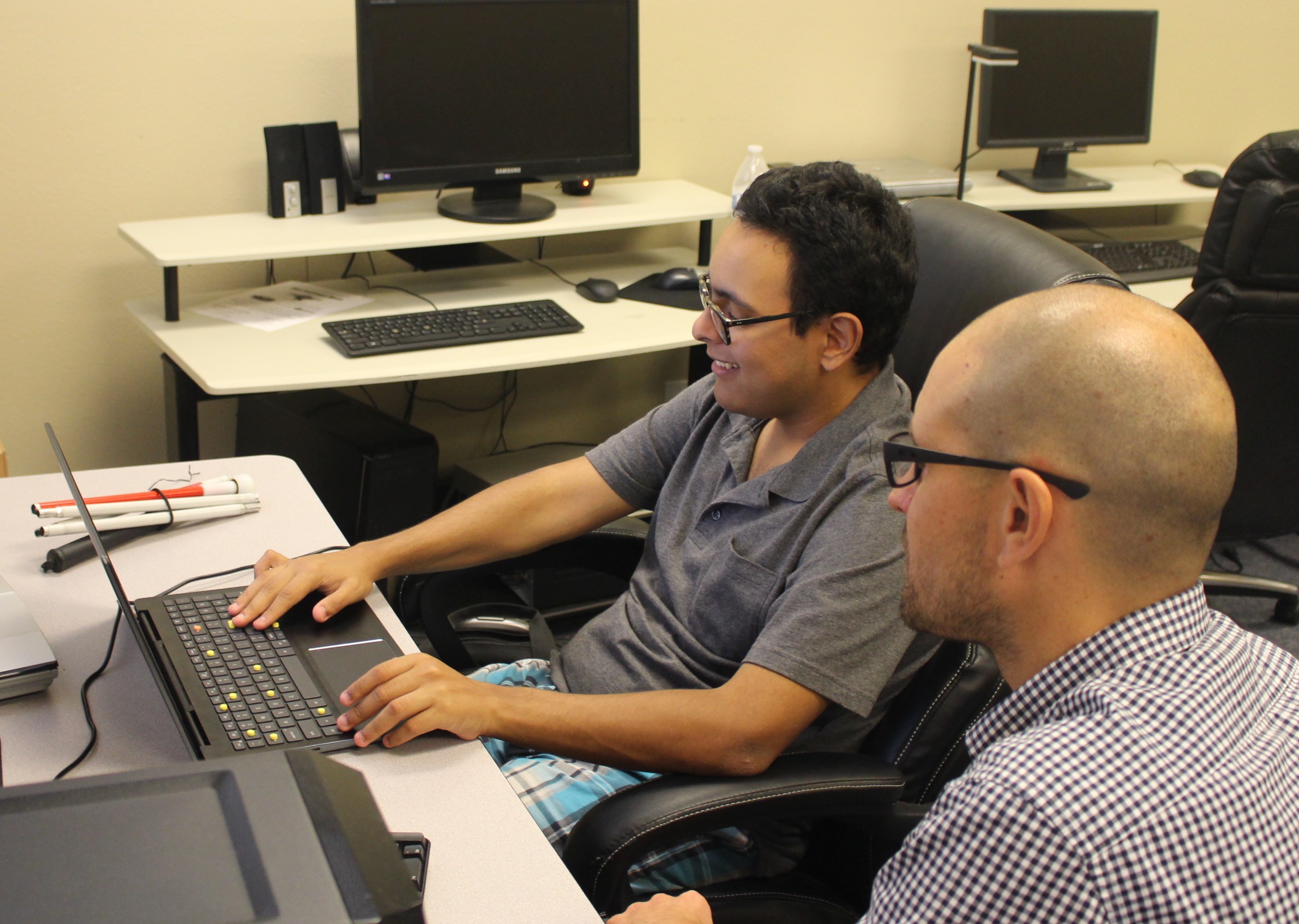 Assistive Technology Training
The Assistive Technology program at Blindness Support Services Inc. consists
of hands-on training with Screen reading, magnification software and Adaptive Technology.
The Lab is staffed by highly trained and experienced computer specialists that provide one-on-one training to provide the training the individual needs to achieve their goal whether it be for Home, Educational or Vocational environments.
If you are having issues with your technology try using one of the following links
For Microsoft Disability Assistance
For Apple Disability Assistance
To contact the Google disability support team send an email to
disability-support-external@google.com

Please note this feature is still being testend and will only be available in English, Monday to Friday, between 8am and 5pm PST.
The Assistive Technology program at Blindness Support Services also provides training on Android and Apple iPhone, iPad and iPod touch devices whether it be for Home, School work or on the go usage.
If you are interested on learning how to utilize modern technology such as:
Windows 7, 8.1 and Windows 10 Computer Systems


JAWS Screen Reader


Zoomtext Magnifier/Reader


Dolphin Guide


Microsoft Office Products


Electronic magnifiers(CCTV's)


handheld digital magnifiers


The Web


and much more


contact us at (951) 341-9244.
Our Departments also provide training in Spanish.
Technology Club
When: March 18th, from 10am to 12noon
We have a Technology Club! We discuss topics related to all types of mobile Devices and Apps followed by open discussion. Common topics include Travel apps to assist with getting around, Text recognition to help with reading printed documents, and other generally useful apps for everyday use. All are welcomed to Join us and learn!
Check our Home and Event Pages for details on each month's main topic.