Testimonies
A Testimony from Mary Luthy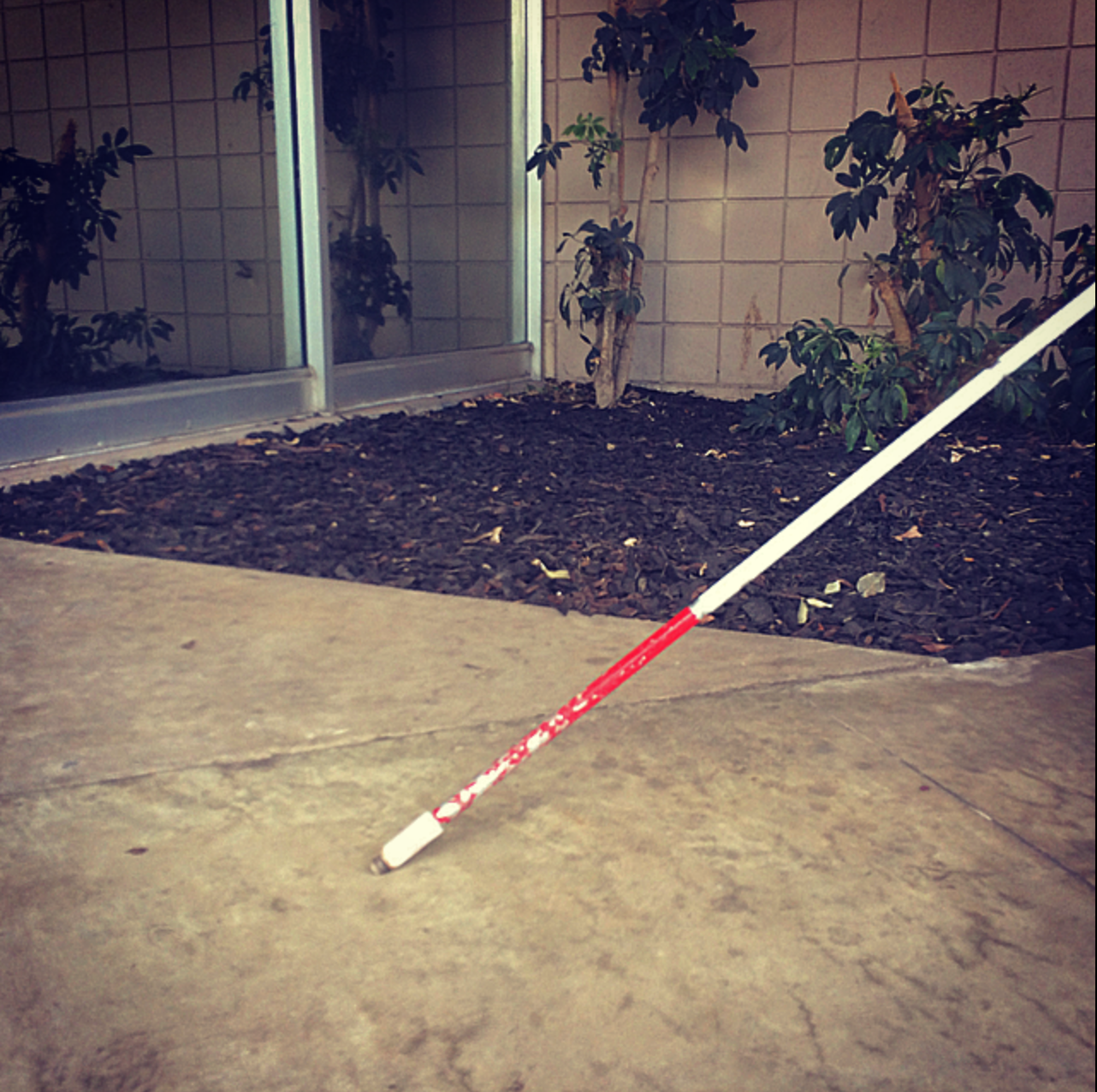 While I do have a fair amount of sight, I am legally blind due to very poor peripheral vision and night blindness. My husband, who is now in a nursing home, was my eyes when I needed it. He also drove me wherever I needed to be. Often to UCLA for my eye appointments. With his admission, I lost my rides and my "eyes". At first I was frantic, how was I going to get to UCLA, to the store and to just get around town when I needed to? I decided it was time to get a white cane. Hesitant, and skeptical, I went ahead and called the Blindness Support group. Brenda came to the house to train me. She was patient, kind and a good listener. I tested the cane locally and found that it made things easier, it was even more reliable than my hubby's eyes. Then the big test came, to UCLA all by myself!!! I had done it once before and it was scary. I have to take a train, a subway and a bus. There were stairs, not well lit and the subway had steep stairs, also not well lit for my vision. The halls were undulating and my progress was slow. I was always looking down so I would not fall over a step or stumble with the up and down flooring. With my new cane, it was a breeze. I could look up, walk faster, and not be afraid. It made the trip so much easier, and I am much more independent with my cane. I am now planning to do things I never would have even thought of before. It has set me free to do things on my own and not to have to depend on others. Thank you so much, Brenda, you are an angel!!
A Testimony from Kelly Hill
As a Rehabilitation-Technology Specialist at Blindness Support Services Inc., I have had many inspiring moments. One such experience came after helping one of my students learn to use the Trekker Breeze. When I realized he was using it to navigate for his wife as she drove it had an impact on me. When a family member goes blind, rolls in the family often change in ways that create tension. Many use to do all of the driving. Being able to use the Trekker Breeze let him continue to be valuable in the execution of his family's journeys. This might seem like a small thing, but the small things add up and as Aristotle said, "The whole is greater than the sum of its parts."
Kelly Hill Rehabilitation Technology Specialist/Blindness Support Services