---
Monthly Recurring Events At Blindness Support.
---
Unless otherwise specified, the following meetings are held at
Blindness Support Services Inc.
3696 Beatty Dr. Riverside, CA 92506
*Our Meetings are invite only. Please contact us to RSVP before the meeting date.
Call: (951) 341-9244 or stop by our front desk
---
Senior Day
When: Wednesday May 8th from 9am - 11am
Times may from month to month vary but more specific details can be found on the senior day page: www.blindnesssupport.com/seniorday.html
Senior Day is a support group that was created to empower seniors ages 55+ that are blind or Visually Impaired to get out in their communities. Our objective is for individuals to network with others, socialize and be more confident in new environments.
In honor of Blind Awareness month Blindness Support Services will be hosting a delightful Masked Brunch. We will be providing light snacks and fun activities to part take in. Family and friends are invited but they will be blind folded through out the event. Seniors will assisted in decorating a mask with jewels, feathers and paint. This best masked wins a prize.
---
Assistive Technology Showcase
Friday, May 10 from 8:00AM- 12:00 Noon at Blindness Support Services
We will have two presentations, Vispero will be presenting low-vision focused technologies and Sweetman Systems will be presenting technologies focused on those closer to fully blind. This will be a great opportunity to learn more on modern Assistive Technologies and have hands on time with the products.

From 8:00AM- 9:30AM, Vispero will be presenting Freedom Scientific, Enhanced Vision and Optelec low-vision products.
From 10:00AM- 12:00 Noon, Sweetman Systems will be presenting Freedom Scientific, Humanware, Hims and other Technologies.
RSVP at our front desk by Thursday May 9th
Download the BAM Technology Flyer
---
Wellness Support Group
When: Friday, May 10, 2019 from 1:00PM- 3:00PM
Our Health & Wellness group is designed to help the blind and visually impaired pursue a safe, healthy, and active lifestyle. Topics vary monthly and generally center around diet and exercise this event is held on the second Friday of the month.

This month we will have speakers from the American Red Cross speaking on the topic of Earthquake safety and preparedness. Then we will talk about healthy fruit smoothies.
---
Peer Support
When: Friday, May 17, 2019 from 10:00AM- 12:00PM
We have a Peer Support group where individuals that are blind are visually impaired can interact with others. We have various topics and activities. We meet every third Friday of the month.
---
Apple Devices Club
When: Friday, April 17, 2019 from 1:00- 3:00PM
We discuss topics related to Apple iPhone, iPod Touch and iPad Devices and Apps followed by open discussion. It is free to our Blind patrons and do not forget to bring your iPad, iPod, or your iPhone. If you do not have an Apple Device, but would like to Join us and learn, you are welcome to come! We meet the third Friday of every month.
This month, we will be discussing App management as it relates to editing and moving apps, Excersise, health and wellness apps. Open discussion will follow.
---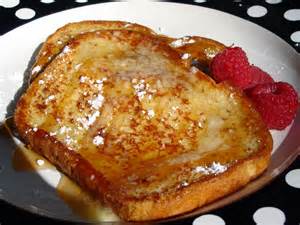 Blind Awareness Breakfast
Saturday May 18 from 9-12 noon at Blindness Support Services
Join us for a dining experience filled with laughter, excitement and surprises! Purchase your Breakfast at our office for only $5.00! French toast, bacon or turkey sausage, scrambled eggs and fruit! Coffee, juice and water.
Space is limited! So, RSVP and purchase at our front desk by 5/6/19
Download the BAM Breakfast Flyer
50/50 Opportunity Drawing
Winner takes home ½ the pot of money!
1 ticket: $1 OR 6 tickets: $5
13 tickets: $10
Winner does not need to be present
---
Braille Club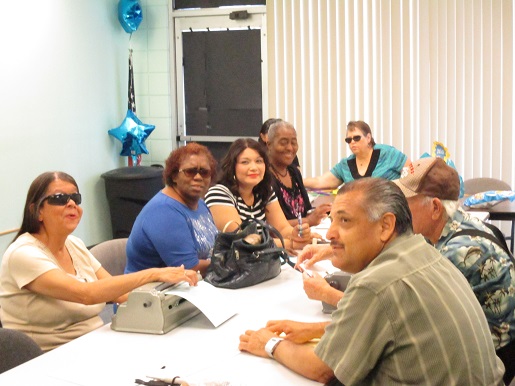 When: Friday, May 31, 2019 from 10:00AM- 12:00PM
Join us and have fun reading Braille material in uncontracted and contracted formats. Come and be a part of this club to maintain and increase the fluency of your Braille reading skills. We meet the last Friday of every month with various topics. RSVP today!
---