Events!
Check our Events page as events are subject to change at www.blindnesssupport.com
Sun
Mon
Tue
Wed
Thu
Fri
Sat

Blindness Support Services

1

2

3

4

5

6

7

8

9

10

11

12

13

14

15

16

17

18

19

20

21

22

23

24

25

26

27

28

Memorial Day

29

30

31
May is Blind Awareness Month
Blind Awareness Month (BAM), was started to highlight all that a Blind/Visually Impaired person is capable of accomplishing. The tools and skills developed to train those persons who come through the doors of Blindness Support Services are demonstrated to the public. Public knowledge helps the average person understand how this amazing population can thrive in our complex society. Take the time to come, learn and enjoy life from a different perspective.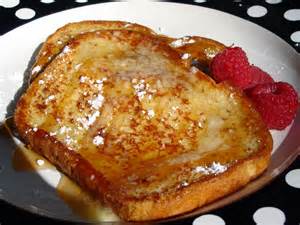 Breakfast in the Dark
Saturday May 12 from 9-11 am at Blindness Support Services
$7.00 Breakfast will include French Toast, Bacon or Sausage, Scrambled Eggs, Fruit. Coffee, Juice, and water. Buy tickets with our Receptionist.
50/50 Opportunity Drawing:
Tickets are also being offered for our 50/50 drawing to be held at the Breakfast in the Dark. Winner takes home one Half of the Amount collected. 1 Ticket for $1.00, 6 Tickets for $5.00 and 13 tickets for $10.00. For more information please call (951) 341-6333.
---
La Red Social Para Latinos (Spanish Peer Support)
Adjustment to Blindness Peer Support Group for Spanish Speaking Blind Patrons
This event is held on the second Friday of the month from 10am-12noon at BSS.
Free to the public. We have an Adjustment to Blindness Peer Support Group where you can come and discuss the issues you face as a blind person. This group is for people who speak Spanish.
Descriptive Movie Presentations
This event is held on the third Thursday of the month at BSS.
We will be presenting these descriptive movies.
Movie Times are at:
9:30 a.m. - Drama/Action Feature
1:30 p.m. - Animation Feature
We host descriptive movie presentations for blind and visually impaired audiences.
There is a $3.00 donation and a variety of snacks are available for purchase.
Adjustment to Blindness Peer Support Group/Health and Safety Presentation
This event is held on the third Friday of the month from 10am-12noon at BSS.
The Health and Safety presentation is to inform and teach everyone about being safety minded and healthy well-being at home and in the work place.
Are you having difficulties adjusting to blindness?
The Adjustment to Blindness is a peer group of Blind and Visually Impaired individuals who come together to discuss the issues about blindness and the challenges of coping with being Blind. Come to this meeting for open discussions about these issues. This group meeting is free to the public.
The event will take place at the BSS Main Office Facility located at 3696 Beatty Drive in the City of Riverside.
Come to our Apple Devices Club!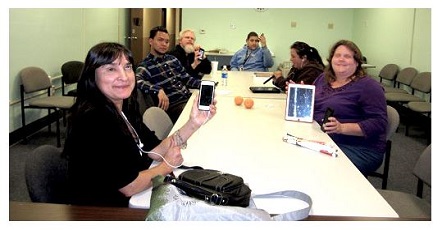 This event is held on the third Friday of the month from 1-3pm at BSS.
It's free to our Blind patrons and don't forget to bring your iPad, iPod, or your iPhone. There are many innovations to aid people who are blind. There are Apps for that and we will show you how to use them.
We Have A Braille Club
This event is held on the last Friday of the month from 10am-12noon at BSS.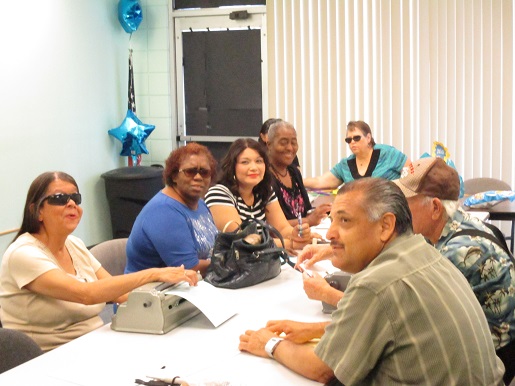 It is a lot of fun. Come on in and be a part of this club. We will have phrases printed in Jumbo Braille, Uncontracted Braille, and Contracted Braille. We will focus on how to maintain and increase the fluency of your Braille reading skills.
Braille Club Rewards
Participants earn free entry to one Descriptive Video of their choice after attending ten consecutive Braille Club meetings. Invite your Braille Reading friends to come and improve their skill with monthly practice. BSS Students have priority on space available but every Braille Reader is welcome.
For more information on these events, you can contact us at: (951) 341-9244.